A 3-Part Webinar Series With Norm Keith
The series will be presented in 3-parts, over 3 months. Each part is presented in a succinct 1-1.5 hour webinar available in both a live and on-demand format. Each part also includes downloadable resources and key take-aways. There is a Q/A period in the live webinar format and an expert question submission for on-demand participants.
JUNE 23 – Part 1: Developing a COVID-19 Vaccine Policy
AUG 18 – Part 2: COVID-19 Labour Relations and Safety Litigation
SEPT 22 – Part 3: 5 HR strategies for a Successful Post-COVID-19 Recovery
Now that the focus has shifted to how quickly and successfully vaccines can be distributed, an effort that will be the largest simultaneous global public-health initiative ever undertaken, we must admit to ourselves that the pandemic has changed us and take a look at what else in our businesses needs to change as a result.
The COVID-19 crisis forced a sudden, new way of life upon the world, which scrambled for practical ways to adapt. In fact, research from McKinsey shows that recovery in the hardest-hit sectors could take more than 5 years. Some industries will take years to get back to their pre-pandemic normal. Many in those industries are small businesses, and their recovery may take even longer, if at all. And all estimates are based on a global assumption of either the virus being contained, largely through mass vaccination efforts to herd immunity on a global scale or muted through a fragmented global approach.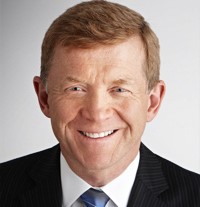 Join Norm Keith, B.A., J.D., LLM., CRSP, and senior partner of Fasken, one of the largest business law firms in Canada with more than 750 lawyers and agents in ten offices on four continents – as he guides you through a 3-part webinar on the OHS & HR implications in a post-COVID Canada.