Home is where the heart is, but more importantly for Shauna Austin, where family was.
The Isle Madame native and owner of the island's Clairestone Inn headed back from a life in Halifax to return to her island roots and she's there to stay – at least for the foreseeable future.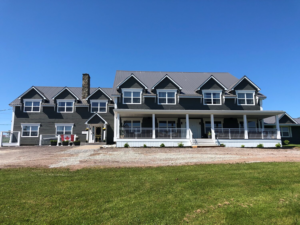 "After mom died, there was a strong pull to be closer to dad and my extended family," Austin says.
Driving around Isle Madame that first week back in 2017, she said one thing caught her eye – an Inn which had clearly seen better days.
"The place was completely run down and every time I drove by, it would break my heart. I didn't want to see it just fall into nothingness. I went home and told dad I was going to buy it and he said, 'that's not a good idea'."
Good idea or not, seven long months of negotiation later, Austin found herself the new Innkeeper at the Clairestone Inn.  
After wrapping up a ten-year career as the owner of City Girl Cakes, she knew she'd made the right choice – for herself, her dad, and her kids.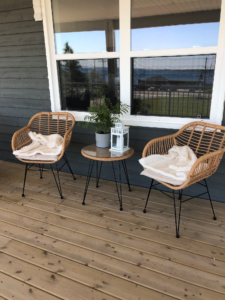 "My kids loved it here – they'd spent their summers here, their entire lives. And they weren't thriving in the city, so it made sense on all fronts," Austin says.
The Inn, which started life as The Arichat, a 1960s era eight-room motel, had a facelift and second life as an authentic Acadian Inn in the 1980s – complete with costumed waitstaff.  Three decades later, and sorely in need of improvements, Austin says she "invested quite a bit of money" into the property; improvements included a new steel roof, complete window replacement, and an entirely repainted exterior and interior.  In February 2020, after a strong 2019 season, she started a dining room reno, only to be hit with the shutdown a month later.
"2019 was an amazing year, and we did better than we thought we would. We got such nice feedback. It was disappointing when 2020 hit because we were poised to do even better," she says. "Renovating my dining room was my COVID project, but at the same time I felt like I was spending money I wasn't sure I'd make back."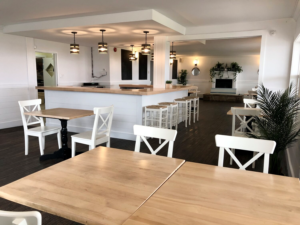 Now that she's up and running again, like many Nova Scotia tourism businesses, she's having staffing issues. She'd like to see her local council work with tourism operators to develop a tourism strategy for the area and for more local residents to create tourism opportunities – like boat or guided kayak tours.
"We've had no support from the municipality in terms of promoting Isle Madame as a tourism destination, but I'm hopeful the new group of councillors will have a different approach," she says.
August bookings are starting to pick up, but she says it'll likely be another quiet summer as a result of a later opening.
"We get about 7% of the people who cross the causeway, but I think we could do better," she says.
Destination Cape Breton is currently working hard to showcase lesser-known areas like Isle Madame, trying to get travellers to tack on an extra day or two to visit those 'off the beaten path' locations.
Isle Madame, despite its size and rural location is a surprisingly bustling location, boasting two restaurants, a café, waffle house, food truck, convenience stores, ice cream shop, grocery store, pharmacy, and more; a convenient backdrop to the island's main attraction: it's abundance of serenity and natural beauty.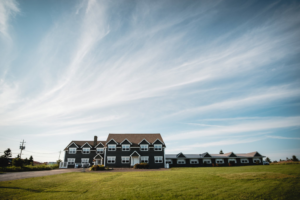 "If you're looking for a getaway to just hang out on a beach and read, then you could easily spend a week," says Austin. "We have a beautiful provincial park with trails, a lighthouse, and beautiful beaches."
She admits that what the island really needs, in addition to better promotion, are more operators.
"We're an island and what we're really missing are boat tour operators and fishing charters," she says.
The majority of visitors to the island, with its Acadian heritage, currently come from Quebec, where they arrive looking for Acadian heritage and the ability to speak French and be understood.
Her thoughts on the ongoing staffing challenges turn to the possibility of a provincial program – like that currently used by farming – which brings in temporary foreign workers to help with the industry's staffing issues.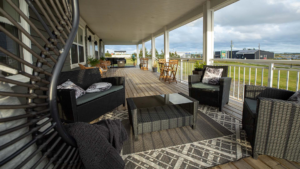 Despite the difficulties of the last 18 months, and the challenges of a remote location, Austin only sees the possibilities of what she's yet to tackle.
"I haven't done everything I want to do, and I feel cheated out of my challenge by COVID. I've not reached the numbers that I wanted to. In five years, I hope to see a full-service Inn with dinner options," she says.
And in true Nova Scotia form, she feels she's weathered the storm and still came out swinging.
"COVID was a challenge which made me more resilient. I think I could face anything now and be unfazed."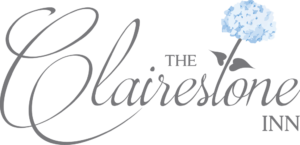 Contributed
Tourism Industry Association of Nova Scotia